what colour is cinderellas dress
Anonymous
Well, it depends on what image you're looking at. In almost all of the modern depictions of Cinderella, her dress is blue with lighter blue accents. Even in the original posters for the film, her dress was blue.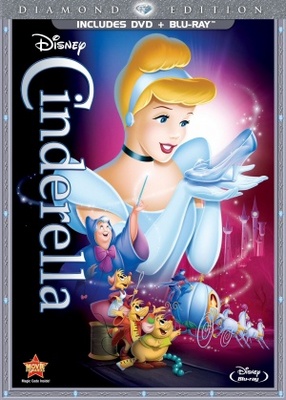 The color was made an even deeper blue recently, when the princesses were redesigned.
However, in the original film, her dress is a dove gray color (which was a very popular color for apparel in the 1950s) with white accents. This screenshot from the Blu-ray edition shows it in direct contrast with the Fairy Godmother's blue robes.
There are some scenes where the dress appears to be blue, but if you look, the prince's shirt also appears to be blue, when it was clearly a creamy yellowy color in the scene directly before it, so it's a color change due to the darker lighting in the scene.
Her dress goes back to the dove gray color once she's back inside the coach.
There are several theories as to why this color change was done. Some say because the original gray color would not stand out in merchandise, some say because in it's original color it would be confused with a wedding gown, some say because the dress and the sparkles the promotional artists wanted to put around it were the same color. Whatever the reason, we do know one thing for sure; Cinderella's dress has always been blue in promotional materials and merchandise, and it has gotten progressively more blue as time has gone on.